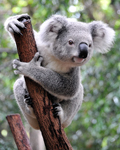 Every person wishing to enter Australia needs a visa to do so. This visa is issued by the Australian Department of Immigration and Border Protection (DIBP).
There are more than 140 subclasses of visas, which can easily cause confusion and frustration when looking for the visa that best suits you.
As a Registered Migration Agent, we will professionally advise you in all visa-related matters: We will inform you as to which visa best suits your needs, communicate with you and ensure all relevant documents are obtained, apply for a skills assessment on your behalf, and offer frank and candid advice about whether your chances of obtaining the visa are positive or not.
Last but not least, we will fill in the visa application form on your behalf, send it to DIBP, and correspond with DIBP on your behalf. Of course, we are also committed to continue to advise you once your visa has been granted, and will provide advice about possible conditions on your visa, and about when you have to enter Australia. We will also advise you on further options if - and this may happen sometimes - DIBP has refused to grant the visa you applied for.
Since Martin is also a German solicitor and we co-operate with the Australian-German law firm Dammholz & Co (www.dammholz.com.au), it is possible for us to competently advise you in all German and Australian legal matters.
Simply contact us - and you will receive our personal and professional service. For us, you as a person matter most!